- Increased energy yield
Solar modules with halved solar cells are called halfcell modules or half-cut solar modules. This generation of solar cells has advanced properties.


Fraunhofer Institute for Solar Energy Systems
(Fraunhofer ISE) found on average 2-3% more solar modules with half-cell technology
outperforms modules with the same full battery
Therefore, half-cell modules are more powerful than traditional full-cell modules, even
Although they are made of the same material.
Compared to a typical full battery, the current flowing
reduced by half-cells as they decrease
size. Splitting of solar cells halves current
The strength of each solar cell.
The power loss of a solar cell can be precisely calculated using mathematical formulas.
(reduces power loss in half-cell modules
Calculated by four times since the power loss
as the product of line resistance and current
Therefore, the formula clearly confirms the most important benefit of half-cut technology - lower losses
power compared to full solar cells.
Less power loss increases solar efficiency
Modules and assemblies enable higher solar yields.

2.Bifacial Module with Transparent Backsheet technology



Up to 20% power gain depending on albedo and PV system design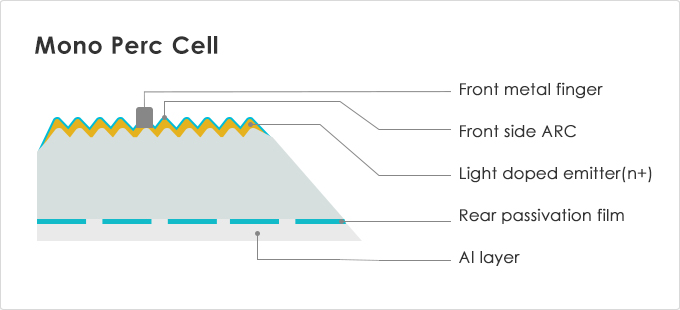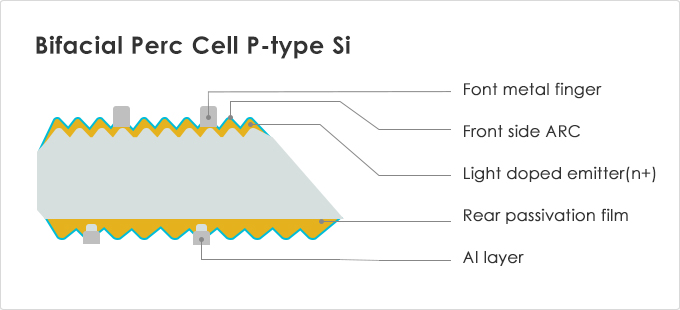 Various Application